Reasons why your website is under performing and what you can do about it.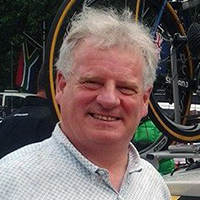 By Paul, March 29, 2019
By far the most frequent question asked by prospective clients is 'Can you get my website on page 1 of Google?'
More often than not, they are already on iteration two or three of their website because the previous ones did not meet their expectations, be that lack of lead generation, lack of website visitors possibly due to poor search ranking, or the business has changed and the old website was out of date or no longer relevant.
Let's take a look at some of the reasons why your website might not be ranking well on the search engines:
Obvious perhaps, but is it working?
You might be surprised to learn that many businesses don't check their website regularly so do not even know when it has gone offline. This can be for many reasons such as the domain has expired to unusual activity on the site causing the server bandwidth to be exceeded. Of course if your site was poorly performing anyway it is less likely that a visitor will tell you.
Broken links or forms
Closely aligned to my first point but in this case it may be less obvious that your site is not working properly. These problems will have two detrimental effects. Firstly, site visitors will click a menu link or other hyperlink in your site and if it returns an error, well its no surprise that they will probably just leave the site.
This has a further negative effect. If your visitors only stay on your site for a very short period, then the search engines will see your site as being irrelevant and they will score it accordingly. So metrics to lookout for here are high bounce rate and short time spent on a page.
Is your website responsive?
oes your website work on all devices and different browsers? In many industries site visitors are predominantly using mobile devices. If your website is not configured to work on mobile or tablet as well as desktop then you will not only provide a poor experience for site visitors, but the search engines will display others that are ahead of you. Did you know that more and more site views are now conducted on a tv screen. How does your website perform across all devices? 
Poor, missing or duplicate meta data
You will probably have noticed that when a search engine displays an organic search result it will show some human readable bold text, this is the meta title. Underneath this will be a brief description, this is the meta description.
Each page on your site should have a unique meta title and description in exactly the same way as it would have a unique page url. If it does not have these then how can the search engine be expected to identify the different pages in your website? When a search is made the search engine will look at millions of pages of meta data to decide which results to show.
Is your content relevant, engaging and well written?
The content on your website has to be highly relevant to what the person searching was looking for. So if for instance if your business sells a product or service to business customers and not to the domestic market then you should make it very clear in your meta description and if you are then once you have targeted the right market you need to be sure that the content is highly relevant and engaging.
Do not under any circumstances copy content from another website. It is pretty easy to see when this has happened and feel sure that the search engines can spot it a mile off. This will result in your site getting a negative score. Use your own words or get a professional who is an authority on your subject to write it for you.
Make sure that you proof read your content. Poor grammar or punctuation reflect badly on your business. Why would someone do business with someone who does not take care over their own business?
Does your website look the part?
That old cliche 'a picture tells a thousand words' is so true with a website. Poor quality images say something about your business. Likewise stock images that are cheesy and appear all over the web, are not good either.
Nowadays we can all take a pretty good photo. Think about the subject matter, include people if you can and it is appropriate  and take your pictures on the highest resolution. Make sure that the lighting is good and remember that if you are taking for a header image it will need to be wide. Make sure that the subject fills the image and don't include too much else.
Take plenty because the web developer will tell you he cannot use most of them for one reason or another ! Of course if you really want perfection then engage a professional photographer.
How fresh is your website?
The leading search engines will take freshness into account when scoring your website for search ranking.
When I am reviewing a website for a customer, the first thing that I look for is whether they have a blog.  They do. Great ! But then it all goes downhill from here. There appears to have been a flurry of posts at a certain date and guess what this corresponds to the date their website was built. This suggests to me that the rest of their site is probably out of date and to the search engines it will be negatively ranked as the content is not fresh.
You have to take this with a little caution because there are plenty of websites that have been around for years and not been refreshed and they probably rank better than yours. However, when looking at ways of getting your website to rank higher, fresh and regular content will help.
Has your business changed since your website was built?
It is important to review your content regularly as a matter of course. As your business naturally evolves, your goals might have changed, your target market may be different, you might add or remove products or services, new staff join, you represent new brands etc.you may have changed or added a new phone number, these are all good reasons and most importantly opportunities, to refresh your website.

But before you make all of these changes, consider whether it is time to consider a new website.
If your website is not responsive or you are going to have to spend a disproportionate sum to get the changes made, then you might want to consider a new website. Custom designed websites, with content management systems, hosted on a high speed server and built following seo best practice do not have to cost the earth.
But simply having a great website is not enough
Your website is only one tool in your marketing arsenal. A real mix of marketing tools both digital such as email marketing, PPC, blogging, social media as well as print collateral, telesales and networking should all be used to promote your business.

It may just be that what you require is website management to handle these tasks for you. Read our blog 7 ways your business will benefit from professional website management to find out how professional website management could help your business.

If you would like to discuss your website or digital marketing speak to us. We will be pleased to provide a free consultation and a no obligation quote.