Managing website costs and returns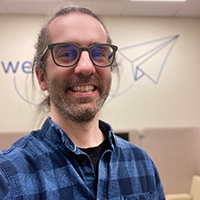 By Jonathan, May 7, 2019
First posted by Jonathan on May 4, 2016

A website is now considered an essential for all businesses. A cliché maybe, but your website is a window to the world for your business - a 21st Century shop front on a constantly evolving high street. Whether you sell directly online (e-commerce) or not, for many potential customers your website will be the first impression they get of your company, you want it to be a good one.
Your website will usually be something that you have invested time and marketing budget into - so it's imperative that your website is working for you and kept up to date if you are to see a return on your investment. In the same way that a poorly stocked or dirty shop would repel shoppers on the high street - an outdated, insecure or broken website will also turn off potential customers.
The good news is that professional help with maintaining your website is both available and affordable. Read on for 7 ways your business will benefit from professional website management:
1. SAVE TIME
Stop spending your precious time on maintaining your website and get back to running your business. Many companies are guilty of neglecting their website and pushing it to the bottom of that never ending to-do pile in lieu of 'more important' tasks and as a consequence could be losing valuable leads.
For most small-medium sized enterprises, an in-house website editor is a luxury that can't be justified. The job of managing the company website often falls to the owner or an employee for whom their 'real job' takes precedent. Add into this mix the need to learn how to use the content management system (or html code if the site doesn't have one), optimise content, edit images, upload files and you end up with laborious, time-consuming chore that never gets done.
In contrast, editing your website will come as second nature to a professional website management company and as such complete these tasks for you in a fraction of the time and keep you up to date on progress as they go. Simply let them know what needs doing, when it needs doing and they'll do the rest. Often more menial tasks such as software updates and backups will also be completed pro-actively without you even needing to make a request.
2. SAVE MONEY
Another cliché for you - 'Time is money!' Further to the points made above, a professional website management service will save you money versus trying to complete website maintenance tasks in house that you lack time or resources for.
A good service will comprise of a fixed price monthly package tailored to your company's requirements, set out what level of service to expect and how to request services. Any additional tasks outside the remit of your regular package will be clearly priced and quoted to your prior to proceeding. You might also be able to save money on your existing web hosting and email services if combining your digital services into one package.
3. UP TO DATE CONTENT
Nothing says 'Go elsewhere' to a potential customer than an out-of-date website.
We've all been there - who would you choose to get a quote or buy online from: a company with content that talks about 2009, still uses Adobe Flash and whose site doesn't work on a mobile; Or a company displaying recent case studies and testimonials with a mobile-friendly 'call now' button.
For e-commerce sites, what can be more damaging or humiliating than having to turn away a customer or take a loss on a sale because of an out-of-date product listing?
Put simply, it pays to keep your website up to date. And not just for the benefit of the visitor currently reading your pages. Outdated content could also have a negative influence on your search engine rankings meaning your customers might not even be finding your website in the first place.

What's more if you are using pay-per-click advertising such as Google Ads or Facebook and your website content is not up to date, you are actually paying for people to read incorrect information about your company. The modern day equivalent of having the wrong phone number on your Yellow Pages listing.
4. EXPERTISE
As mentioned previously it is unrealistic to expect every company to have a web editor. It is also unlikely that your small/medium sized business will have a dedicated team of copywriters, web developers, image editors, SEO experts or server technicians.
By using a professional website management company you can leverage the expertise of their team of web and digital marketing experts putting all the necessary skills to maintain your online presence at your fingertips for no extra cost beyond your management package.
5. BACKUPS, SERVER MAINTENANCE, SOFTWARE UPDATES & SECURITY
As important as up to date content, is up to date and secure software. Many websites use open source content management systems and e-commerce platforms such as Wordpress, Magento or Concrete5. These are fantastic bits of software, but they must be kept up to date to prevent your website becoming exposed to malware and hacking. Your website code will often need updating in response to updates to the underlying software or frameworks.
A hacked website (it does happen) not only looks terrible, but can put your company's data at risk of theft, your customers at risk of viruses or fraud and potentially damage your search engine rankings and reputation.
You must also ensure your website is regularly backed up to protect your business from these risks and be ready to respond quickly to these threats when they arise.
If you don't know how best to handle the above - you are not alone. Enter a good website management company who will ensure your website's software and server are kept up to date with the latest critical patches and upgrades. They will also back up your website on a regular basis to an off-site location and be ready to restore your it and fix any problems at short notice should it be required.
6. SEO, ANALYSIS & ADVICE
By using a website management service, you not only get a team of experts ready to jump on any maintenance task required, you will also benefit from their collective knowledge and experience. Rather than just editing content on your site you should be advised on how to best implement changes to maximise results and search optimisation from your web pages.
Website management providers should also offer you the option of ongoing analysis and consultation as part of your package so that decisions made by internal teams can be informed by expert insight and your business can benefit from a well optimised and effective website that continues to grow with time.
7. SOCIAL MEDIA, REVIEWS & EMAIL MARKETING MANAGEMENT
Your business's online presence goes beyond the bounds of your website. For all the reasons in this post you need to think about keeping your social media profiles up to date to avoid your business looking inactive or stale and be ready to respond to any negative reviews (it does happen) placed about your services on the web.
You can incorporate social media, online reviews and email marketing services into your website management package to take greater control of your overall digital strategy and ensure your company appears consistent, successful and attractive to potential customers wherever they find you online.

WARP DESIGN WEBSITE MAINTENANCE PACKAGES TO SUIT YOUR BUDGET
Talk to us today about Warp Design's website maintenance services and how we can tailor a package for your business that will reduce the amount of time and money you spend maintaining your company website and leave you free to run your business.
Call today 01233 884 761 or email info@warp-design.co.uk