London 2012 Olympic Handball Draw - Broadcast set and court-side branding design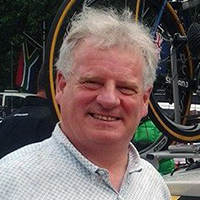 By Paul, December 10, 2019
PROJECT DETAILS
In May 2012, British Handball played host to the London 2012 Olympic Handball draw in a ceremony held at Crystal Palace National Sports Centre immediately prior to an EHF Euro 2012 qualifier match between GB and Montenegro played later that evening at the same venue.

Working for the Olympic Handball competition organisers, the International Handball Federation and in cooperation with British Handball and LOCOG, Warp Design were responsible for the design, planning and presentation of a draw venue and stage set that was required to meet the technical requirements of an official Olympic sport draw, but also needed to impress despite being delivered within a tight timeframe and strict budget.
Attended by delegates from all competing countries, a large press pack and representatives of the IHF, EHF, BHA, UK Sport, BOA, IOC and LOCOG, the event had to cater for a live audience whilst also being suitable for worldwide broadcast.
In partnership with outside broadcast partner TX Sport Media, the draw set was designed to meet the specification of an HD ready transmission that was syndicated to global networks including Al Jazeera and NBC. British Handball also partnered with YouTube to stream the draw online via the new YouTube Live service.
Warp Design also handled event branding and court side advertising for the Euro qualifier match held and broadcast on the same day as the draw.
Event Presentation
Event Planning
3D Visualisation
CAD, Graphic Design
Broadcast Set Design