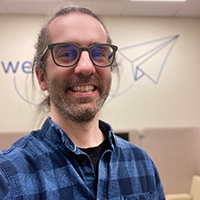 By Jonathan, February 22, 2023
When it comes to designing and building successful websites, we nearly always specify ProcessWire as the content management system (CMS) our clients should select for their project.
For most, once we've demonstrated ProcessWire's ease of use, speed and security-first approach to development, it's a clear choice. However we do sometimes get asked why select ProcessWire vs any other CMS. So here are our top 13 reasons why we recommend Processwire here at Warp Design.
ProcessWire is secure
Security is the number one priority at ProcessWire. This is a priority shared by our team which is why we choose ProcessWire, a content management system (CMS) that in its 20 year history has experienced no significant security incidents or outages related to its rock solid core.
Front end input to ProcessWire is strictly controlled and sanitised. Security features such as multi-factor-authentication, highly granular permissions, and role based controls, are baked right in, meaning you can concentrate on running your business not chasing the viruses, malware and hackers that plague other systems.

ProcessWire is [really] easy to use

You may have heard us boasting that our clients require almost no training when we launch their websites. This is not just hot-air - you'll struggle to find a content management system as simple to use as ProcessWire.
A simple page tree navigation system puts your site structure and data at the forefront of your site management. Everything is available within a few clicks and all screens, menus and features follow strict presentation conventions leading to a highly consistent user experience.
Kiss goodbye to ad-laden edit screens, hidden menus and slow-loading plugins. If you can edit a word document, you're going to be able to edit your ProcessWire site…. Probably without training!… although we are of-course there if you need us.

You get front-end editing as standard
ProcessWire has a super-easy to use dashboard and editing experience. However it gets better. ProcessWire ships with front-end 'WYSIWYG' editing functionality built-in.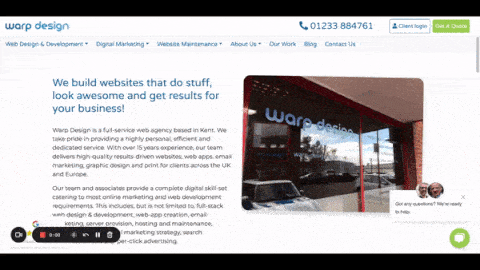 This means you can edit text, images and almost all other content visually and in-context on the front-end of your site without any clunky plugins or additional license fees. 
Our clients love this feature and are often surprised by just how frictionless the experience is as they edit their sites without having to flick back and forth between tabs just to see how their site will look.

ProcessWire is free and open source
ProcessWire is completely free and is distributed under an open source license. This means there are no license fees to use the software powering your website and you (or we on your behalf) can add new features, develop custom modules and otherwise personalise the platform as required to perfectly suit your application.

ProcessWire has a low lifetime running cost
Whether or not you need to pay a license fee for your CMS is only one part of the picture when assessing the running costs of your website.
In our experience ProcessWire typically experiences a lower lifetime running cost versus many of its contemporaries. Over the last 15 years we have worked with a wide variety of systems including Wordpress, Drupal, Magento, Prestashop, Concrete5 and others.
Hands-down, we find ProcessWire has the least security issues, least reliance on third-party plugins, least server-demands and lowest maintenance burden vs these other common platforms.
With many well-known CMS's you will be spending your hard-earned cash on developers to update plugins, patch security holes and modify your site theme just to keep pace with core updates. 
With ProcessWire you only really need to upgrade when you want to take advantage of new features and speed increases. And don't worry - upgrades are painless and quick to run too.

ProcessWire separates design from functionality
When building a new website for a client, we put a lot of thought, planning and effort into designing a website that meets your project objectives.
Unlike many CMS's which try to dictate how content should be stored, edited and presented, ProcessWire completely separates the design layer from the backend functionality and makes no assumptions about how your site should look, feel or be used.
This makes ProcessWire a dream for both web designers and developers who are free to create  the perfect user experience to meet your website's goals.
Everything is customisable and all data, content, images and pages in your site can be accessed through a powerful, consistent and thoroughly documented API.
This means whether you need a simple marketing website, a customer portal or a data-driven app, ProcessWire can do it all without sacrificing the front end user experience or how your site is managed in the backend.
ProcessWire is fast, stable and highly scalable
Short story - ProcessWire is proven to be capable of powering huge sites with millions of pages whilst remaining secure, fast and stable.
Longer version - ProcessWire is engineered from the bottom-up to remain rock-solid and scalable to power websites of any size and any number of users.
ProcessWire's core is optimised for performance and speed. It is continuously updated by both core developers and the large open source community to reduce bloat and take advantage of the latest features and improvements available in the underlying programming languages.
Built-in caching features and image optimisation tools further boost ProcessWire's reputation for powering highly performant websites.

ProcessWire is extremely flexible - it is not just a CMS
ProcessWire is more than just a content management system.
Through its powerful API, flexible templating system and organised relational page data system, ProcessWire is really more of a full web development framework that can be used to power websites, web apps, databases, shops , API endpoints and almost any other web service you can dream up.
This means your ProcessWire website is also highly future-proof. Want to add a client portal to your existing website? No problem. Use the data already in your CMS to power an app - you got it. Integrate a payment gateway - consider it done!
Plus, coupled with the easy to use dashboard and simple front end editing - whatever is being built you know that your website editors will still be able to easily view, edit and manage their data the whole time.
ProcessWire is great for SEO
Anyone who has spent any time trying to optimise their site for search will appreciate ProcessWire. Because no assumptions are made about your website's front-end output (your page templates) it is possible to fully control everything seen by search engines.
Super semantic HTML markup, accessible design, meta data, dynamic content, optimised images, videos, customised URL structures, redirects, schema markup. Whatever you need to get your website ranking we can build it without the CMS getting in the way.
Managing any SEO content is a breeze through the standard CMS features. And did we mention ProcessWire is fast?… search engines love speed!
ProcessWire uses a fully standard tech-stack
You may not have heard of ProcessWire before today, but that doesn't mean there's anything unusual going on under the hood that you should be worried about.
You can host a ProcessWire website anywhere you might host a Wordpress site. That's because it uses the same standard PHP, Javascript and MySQL 'stack' used by countless other content management systems. (ProcessWire just uses them better!)
If we get hit by a bus tomorrow (don't worry we're careful when crossing the road) don't panic. Any competent web developer will be able to pick up where we left off whether they have prior experience with the platform or not. We expect they'll also learn to love ProcessWire once they're using it too.

Enterprise level features are included with ProcessWire
Thinking of shelling out for an 'enterprise' grade CMS? Maybe it's time to think again. With its impressive roster of security, user management, role based permissions, multi-language support and scalability features you will probably find ProcessWire ticks most of the boxes at significantly less cost.
As already discussed, the highly flexible nature of ProcessWire means anything you're missing can likely be added with ease including integration with other tools, platforms, CRMs and ERP systems you already use in your business.
ProcessWire is usually the most appropriate solution
It is not uncommon that new clients come to us requesting a specific CMS for their website, most often Wordpress.
But once you start interrogating the brief in detail you find little consideration has been paid to the features, ease of use, security and other such concerns. Their specification of a particular CMS is usually based solely on the fact that they've heard of that given platform.
Simply put, when talking to clients about a new website we find ProcessWire is usually the most appropriate solution to meet the requirements of a business looking to build a modern, flexible, fast and easy to manage website.
The flexibility to power such a wide variety of websites and decoupling of the design layer from the functionality, combined with the ease with which even an inexperienced editor can manage their website makes ProcessWire a no-brainer for almost all website projects.
ProcessWire has been powering websites for 20 years
Despite not (yet) having the same mindshare as some other content management systems, it may surprise you to learn that ProcessWire has been powering websites in various forms since 2003.
For reference, that's the same year that the initial release of Wordpress was released. Unlike Wordpress, whose current feature set has been built upon its blogging system foundations, ProcessWire has been a CMS since day one.
Over a 20 year period ProcessWire has continuously maintained a stable, modern API focussed system, that is reliable, consistent, secure and free of large, disruptive breaking updates. Making it loved by an ever growing community of developers and end-users alike, to power thousands of websites worldwide.
This list could probably go on for a lot longer - but I think you get the idea - we love ProcessWire and think you will too.
Are you considering launching a new website?
Talk to us today to arrange a demonstration of how we would use ProcessWire to build you a fast, well performing and secure site that is also super-simple to manage.