Why doesn't my page rank on Google?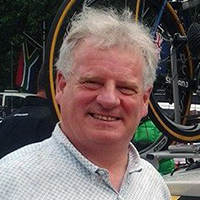 By Paul, March 1, 2023

Here are 5 possible reasons why your website or page doesn't rank on Google, and what you can do about it.
A critical component of digital marketing and search engine optimisation (SEO) is Google ranking. As you may already know, a website's chances of receiving visitors and generating leads increase with its Google ranking.
But while it's not simple to rank on Google, there are several reasons why your website may not be doing as well as you would like. This article will examine some of the typical causes of your page's possible Google PageRank issues and what you can do to raise the ratings.
1. Poorly crafted content
The effectiveness of your website's content significantly impacts how highly Google will rank your page. Google's algorithm prioritises well-written, educational, and original content that benefits the reader.
Google's algorithm will likely give your website a worse ranking than other pages with higher-quality material if your content is sparse, badly written, or lacking in substance.
Consider completing in-depth research on your subject, producing longer, more in-depth pieces, and offering original thoughts and insights to raise the calibre of your material. Use subheadings and bullet points to make your text more readable, and make sure to proofread it for language and spelling issues.
2. Stuffing keywords
To rank higher on Google, the technique of "keyword stuffing" entails cramming as many keywords as you can into your article. This strategy is obsolete and seen as spam, so Google's algorithm will likely punish your website for using it.
Instead, concentrate on naturally incorporating pertinent keywords into your material, and make sure it is written for users, not search engines.
3. Lack of mobile friendliness
Google gives a lot of weight to a website's mobile friendliness when ranking it because more and more people access the internet via mobile devices. Your website will probably rank lower than mobile-friendly websites if it is not optimised for mobile devices.
Consider adopting responsive design, which dynamically changes your website's layout to fit the size of the user's screen to increase its mobile friendliness.
4. Not enough backlinks
The authority and relevance of your page are greatly influenced by backlinks, which are crucial ranking components in Google's algorithm. Backlinks are links to your website from other websites, and they tell Google that your material is worthwhile and deserving of links.
A lack of backlinks may make your website appear unreliable as a source of information, which will lower its ranking. Consider producing excellent, shareable content that others will link to increase your backlink profile.
A link to your content can also be requested by contacting other websites in your niche. To avoid having your website penalised by Google, avoid using unethical or spammy link-building techniques.
5. Page Speed Issues
User experience is highly valued by Google, and poor page performance might have a negative impact on your ranking. Visitors will most likely quit your website if it takes too long to load before they can view the content.
Consider picture optimisation, file compression, and reducing the use of plugins and scripts to increase the speed of your page. A content delivery network (CDN) can also be used to accelerate the loading of your website.
Your website or blog may not be ranking on Google for several reasons. You may raise your website's search rating and increase its exposure in search results by optimising it for search engines, making it mobile-friendly, speeding up the loading process, and constructing excellent backlinks.
As indicated by the reasons above, ranking on the top Google pages is not easy, but it doesn't have to be rocket science. If you need help improving your search ranking, consider working with an SEO agency like Warp Design, which offers top-notch services for SEO in Kent.