What is helpful content according to Google?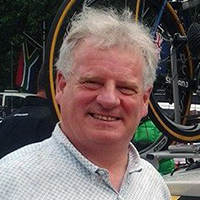 By Paul, January 1, 2023

Helpful content and why it is so important
Google rules the search engine market, with over 90% of the market share. It's no surprise that every core of its update piques the interest of every content creator. The latest in Google's unending list of algorithm updates is the "helpful content update" released in August 2022.
The update advances Google's commitment to connecting people to helpful information. It's also part of the search engine's effort to help people see more original content written by people for people.
But what exactly constitutes helpful content? Read on for more insight into what Google believes is useful content.
People-first content
According to Google, helpful content should be people-focused, such that users have a satisfying experience when interacting with it. The best way to create people-first content is to ensure that your content brings additional value to the reader. Here are a few tips that can help you create people-first content:
Have an intended or existing audience for your business: The goal is to ensure you don't stray too far from your main topic. This means sticking to your area of expertise and publishing articles only relevant to your niche.
Demonstrate firsthand experience and in-depth knowledge in your content: In this case, it's best to write about things you've personally experienced. This will make your writing more relatable and helpful to readers.
Ensure your site has a primary focus or purpose: Google will perceive your content as more helpful if your website has a niche. After all, a website can't be all things to everyone searching the internet as it would be confusing even to search engines trying to understand your website.
Ensure your content readers learn enough: Google's update asserts that writing helpful content involves ensuring that those who read your content leave feeling that they have learned enough about a topic. In other words, your content should sufficiently answer the searcher's question.
Ensure your content readers have a satisfying experience. According to Google, writing helpful content involves prioritising the reader's experience through things like visual demonstrations.
Content that is not search-engine-first
Google's helpful content update also recognises helpful content as content that isn't created solely for ranking high in search engines.
Historically, SEO focussed on creating content with the sole goal of appearing on the first page of search results. For instance, the content might be stuffed with keywords, use excessive location-based phrases, and generally deliver a poor reader experience.

Nowadays, Google uses AI to 'read' web content. It can more accurately target searches to pages it considers will provide the best user experience.
You can follow these tips to ensure you're creating useful content by not adopting a search engine-first approach:
Avoid creating content on diverse topics, hoping that some of it will do well on search engines
Don't over-automate in an effort to create content on different topics
Create original content instead of merely summarising what others have written
Don't write about something simply because it's trending. If you wouldn't normally write about it for your target audience, it's best to leave it out
Satisfy the reader by giving them all the information they would need
Don't make claims that aren't factual
The bottom line
Whether you're just getting started on content writing or have been writing for years, Google's helpful content update reminds you of the importance of writing valuable content.
If you need help writing helpful content, Warp Design can help. We are a web design and digital marketing agency committed to driving business growth through things like content implementation and web development. Contact us today to learn how we can help you create helpful content.