Mastering Local Keyword Research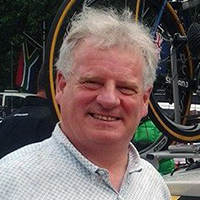 By Paul, August 12, 2023

In the realm of digital marketing, one of the most essential strategies for local businesses aiming to enhance their online presence is local keyword research.
Local keyword research forms the cornerstone of a successful Local SEO (Search Engine Optimisation) strategy, enabling businesses to connect with potential customers who are actively seeking their products or services within a specific geographic area. In this blog, we'll delve into the intricacies of local keyword research, why it matters, and how to wield its power to propel your business to the forefront of local search results.
Why Local Keyword Research Matters
Before we delve into the "how," let's understand the "why." Local keyword research is essential for several reasons:
Precision Targeting
Local keywords allow you to fine-tune your content to attract visitors who are geographically closer to your business. This precision targeting ensures that your efforts are concentrated on an audience with a higher likelihood of converting into customers.
Increased Visibility
By optimizing your content with local keywords, your business has a better chance of appearing in local search results. This increased visibility ensures that your business is on the radar of individuals seeking services in your area.
Competitive Edge
While larger businesses might dominate general keywords, local keyword research enables smaller businesses to compete effectively. You're not just competing with the giants; you're vying for attention from individuals who are actively looking for local solutions.
Conversion Rates
Local keyword research often leads to higher conversion rates. When someone is searching for a product or service in their vicinity, they're further along the purchase journey, making them more likely to convert.
"Consumers are choosing local businesses"
The desire to deal with a local business is partly down to changing consumer attitudes. This includes a growing awareness of the impact extensive travel has on the environment as well as greater trust in organisations that are embedded in their community Source: marketreach.co.uk
Mastering Local Keyword Research
Identify Core Services/Products
Begin by listing your core products or services. These are the offerings that form the heart of your business. For example, if you're a bakery in Canterbury, your core services could include "artisan bread," "custom cakes," and "pastries."
Add Location Modifiers
Incorporate location modifiers to your core keywords. This transforms them into location-specific keywords. Continuing with the bakery example, if you're in the Chelsea area of London, your keywords could be "Chelsea artisan bread," "custom cakes Chelsea," and "pastries Chelsea."
Leverage Keyword Research Tools
Utilise keyword research tools like Google Keyword Planner, SEMrush, or Ahrefs to find additional local keyword ideas. These tools provide insights into search volume, competition, and related keywords.
Analyse Competitor Keywords
Study your local competitors. Analyse the keywords they're targeting. This can provide insights into keywords you might have missed and help you refine your strategy.
Long-Tail Keywords
Don't overlook long-tail keywords. These are longer and more specific keyword phrases that can attract highly motivated customers. For instance, "gluten-free pastries Chelsea London" is a long-tail keyword that might resonate with a specific subset of your audience.
Consider User Intent
Think about the user's intent when searching for local businesses. Are they looking for information, reviews, or making a purchase decision? Tailor your keywords to match these intentions.
Localise Landing Pages
If your business operates in multiple locations, consider creating separate landing pages for each location. This allows you to optimise each page with location-specific keywords and information. Here are some examples of local landing pages we have created for our clients JN Gardening Ltd. and C.S.M Valeting.
Stay Current
Local trends and terminology can change over time. Regularly review and update your local keyword strategy to stay relevant.
Anticipated Outcomes
Effective local keyword research can lead to a plethora of favorable outcomes for your business:
Higher Local Rankings
Optimising your content with relevant local keywords can improve your ranking in local search results, making it easier for potential customers to find you.
Increased Organic Traffic
Appearing in local search results can lead to a steady flow of organic traffic to your website, as users are more likely to click on results that align with their search intent.
Improved Conversion Rates
Since local searches often indicate higher intent, the traffic generated from local keywords tends to have higher conversion rates, translating into more customers.
Enhanced User Experience
By catering to the specific needs and queries of local customers, you're delivering a more personalised and relevant experience, fostering trust and engagement.
Loyalty and Repeat Business
Establishing your presence through local keywords can contribute to customer loyalty. Individuals are more likely to remember and return to a business that served their local needs effectively.
In Conclusion
Local keyword research is a potent tool that empowers businesses to connect with their local audience and stand out in the competitive digital landscape.
By understanding the significance of local keywords, honing your research techniques, and strategically implementing them across your digital platforms, you're setting the stage for enhanced visibility, higher conversions, and a flourishing local business presence.
Remember, the key to success lies in understanding your audience's needs, being precise in your targeting, and consistently adapting your strategy to evolving local trends.