Local SEO: How to Improve Your Local Search Rankings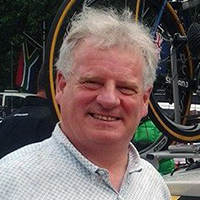 By Paul, November 29, 2022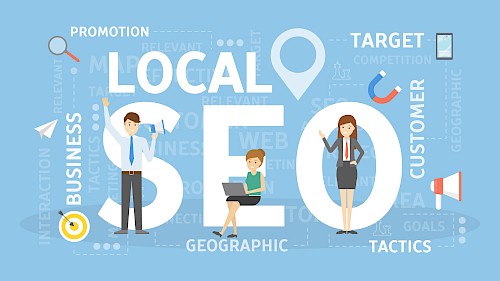 If you're a business owner, you know how important it is to show up in local search results. But what if you appear lower than you'd like? In this blog post, we'll give you some tips on how to develop a local SEO strategy and get those top rankings.
Create/Update Google "My Business" Listing 
A Google My Business listing now known as Google Business Profile, is a great way to get more visibility for your business online. It's free, and it helps you reach more potential customers through search results on Google. It also includes your business information (like address, phone number and hours of operation) in the Knowledge Graph or Search Engine Results Pages (SERPs). You can also add photos of your business or its products—just upload them directly from your device.
Check NAP Consistency Across the Web
One significant factor in local SEO is NAP (Name, Address, Phone number) consistency. Your business information should be the same across all listings and websites. That way, Google can easily match your business information with potential customers' searches. You can check your NAP consistency by doing a Google search for your business name and address. You'll need to update your listings if you see different information listed.
Get Listed in Local Directories
Another easy way to improve your local SEO is to get listed in online directories. These websites list businesses in specific categories, so customers can easily find what they're looking for. There are directories for just about every type of business, so make sure you find the right ones for your industry. You can also get creative with this and create your own directory listings.
Optimise Website for Local Keywords
In order to appear in local search results, you'll need to optimise your website for local keywords. These are terms that people are searching for when they're looking for businesses like yours in their area. You can use a tool like Google AdWords Keyword Planner to find local keywords that are relevant to your business. Once you have a list of keywords, you can start incorporating them into your website content.
Create Content for Local Area
Another great way to improve your local SEO is to create content for your local area. This can be anything from blog posts about local events to video tours of your city. The important thing is to create content that is relevant to your potential customers. You can also use this content to show off your expertise in your industry.
Build Local Backlinks
Backlinks are incoming links to your website from other websites. They help improve your website's search engine rankings by showing Google that your site is popular and relevant. You can build local backlinks by getting listed on local directories and submitting your website to relevant online directories. You can also reach out to other businesses in your area and ask for a link to your website.
 By following these tips, you can improve your local SEO and get more visibility for your business. And remember, the more visibility you have, the more customers you can reach. Warp Design can assist you with your local SEO, so get in touch today!