How to get more traffic to your website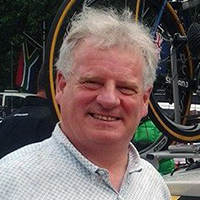 By Paul, October 19, 2022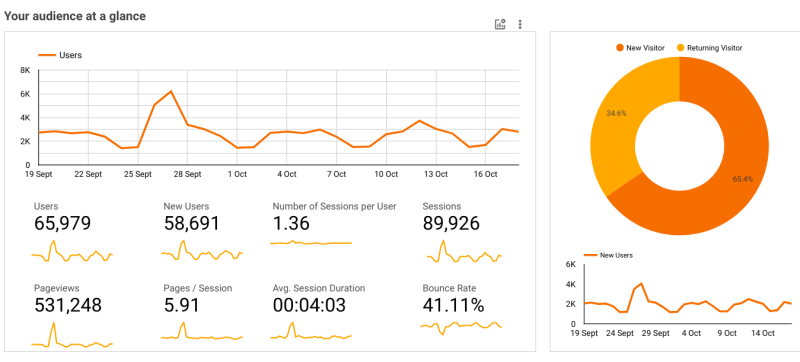 If you're looking to increase traffic to your website, you're not alone. Whether you're trying to improve your business or simply want to sell more products, many people struggle with getting enough traffic to their website. Luckily, there are a few things you can do to increase traffic. In this blog post, we'll discuss the top 5 ways to increase traffic to any website.
Why you should seek to increase your website traffic
More people visiting your website means you will have more potential customers. Another benefit is that it can help you to sell more products. If more people are visiting your website, that means you have a better chance of selling them a product or service. And finally, increasing website traffic can also help to improve your website's ranking in search engine results. This can help you to get more exposure for your website and attract even more visitors.
What is the purpose of your website?
Is your website a brochure to show the world who you are, what you do and how to find you? Many businesses need an online presence to show people that they are a credible and bonafide business. More often than not though, the primary aim is to generate new business, take bookings or to make online sales. Whatever the purpose of the website, it is important that it delivers against your objectives. That's obvious I hear you say, but you might be surprised how many people simply have a website because they think they should, or someone has told them they should. It is possible that a social media channel or simply a Google Business Profile listing would be sufficient!
Ways of driving traffic to your website
There are a few different ways to increase traffic to a website. One way is through search engine optimization, or SEO. This is the process of optimizing your website so that it appears higher in search engine results. This can be done by using keywords and phrases that are relevant to your business, and by making sure your website is easy to navigate and user-friendly. Another way to increase traffic to your website is through social media marketing. This involves creating and sharing content on social media platforms like Facebook, Twitter, and Instagram. You can also use social media to run ads and promote your website to a wider audience.
So if you're ready to get more people to visit your site, read on!
1. Start by researching who is visiting your website and what they are searching for.
There is always going to be a cost in driving traffic to your website, be it advertising, writing content, improving search ranking, acquiring backlinks, the list goes on. So before doing any of this, an audit of your existing website or a detailed planning process ahead of building a new website, is essential. Research your competitor websites to find out who ranks for the terms you wish to be found for. You might be surprised to find that the people you thought were your closest competitors actually are not. Chances are that people are searching using terms that you had not even thought of before.
You should measure and analyse the number of unique visitors to your and the number of page views. You should also measure website traffic by the amount of time people spend on your site. The longer someone spends on your site, the more engaged they are with your content, which is a good indicator of whether or not they're finding what they're looking for. This information can be found in your website's analytics or by installing tools such as Google Analytics.
Find out what the monthly search volume for your chosen keywords is and check the difficulty - a term may have thousands of searches per month, but it may be almost impossible to rank for it. 
Using online audit tools such as our free site audit tool or sites such as Moz or SERanking, you will be able to find out what your competitors are paying for Google ads and the estimated traffic that these ads are generating.
Armed with all this data you now have some choices.
2. Paid vs Organic traffic
Paid ads are likely to drive traffic faster than other techniques. They come in various forms such as search, shopping, display, video and social.
Paid advertising (sometimes called pay per click or PPC) can be costly and do not work for all businesses. However they will usually deliver significant traffic in a short period of time. They often use AI to optimise the ads and improve the quality of the traffic so it will take a few weeks or months before they are operating at their optimum performance. If you have the budget, then it is advisable to use a PPC consultant to manage the account - they will usually pay for themselves by maximising the performance of your ads.
Organic traffic is traffic that comes to your site either directly, by search or referral.
Whilst there is no advertising cost involved, the time involved in acquiring organic traffic can be considerable. The key difference between paid and organic traffic is the time taken to acquire traffic - organic is a slow burner.
The ideal solution is a combination of both paid and organic, with more investment in paid at the beginning, with a view to reducing the budget as organic becomes more effective.
3. Search Engine Optimisation (SEO)
Don't assume that now you have a shiny new website it will be found. Unless your business is unique or extremely niche, your competitors (and there are likely to be many) will already have a presence on the web and they will have been working hard to get ranked on page one of the search engines. They will have more domain authority in the eyes of the search engines.
Search engines will use various factors to decide the order in which they order results on their search pages. This ranking can be influenced through search engine optimisation which involves making improvements to the website structure and content. Your website should be technically well structured and conform to technical standards such as html and CSS; images should be optimised, and there should be no broken page links.
The site should have a sitemap and well written metadata so that the search engines can immediately see what your content is about, whether it is relevant to the search, beneficial to the reader and important amongst all other websites in your sector or locality. 
Local search can be extremelly powerful for business that have a very local customer base. Here is an example of a website optimised for local business.

We have already told you some ways to drive traffic but ongoing this is going to require continuous effort - don't forget that your competitors will be continually working to keep themselves at the top of the rankings. There are a number of techniques that can be employed to drive traffic to a website. The quickest but costliest way is paid advertising such as Google Ads and Social media advertising and search engine optimisation (SEO), which is slower and generally less expensive than advertising. 
4. Social media posts, blogs, email marketing and referrals
Use social media to get the message out there about your new website:
Twitter is great for instant messaging; make it short and fun. Don't forget to include a link to your website

Linkedin is really good for businesses - write a post about your new website. Say what it is about and make sure that you use a minimum of 3 hashtags. Get your staff to share the post with their contacts. If you have not already done so, you should set up a company page on Linkedin and create posts there and then share to your contacts. ....Take a screenshot of your new website and use it as an image for the post. Don't forget to include a link to your website!
Facebook and Instagram - Depending on your business you may want to post to FB (and Instagram). Once again take a screenshot of your website and include this in your post. Try to make the post interesting and not too business-like. Social media tends to be consumed on personal devices and perhaps on the train and more often than not in front of the TV. Your followers are more likely to share it with friends or comment if you get the tone right. Difficult when it's a website that you are writing about, but try using a screenshot of the 'team' page and make a light hearted comment about the images etc. Encourage your staff to like and share the post. - Don't forget to include a link to your new website!
Video channels such as Tik Tok, Youtube and Vimeo may all be appropriate for your business.
5. Measure, analyse the results, review your actions and repeat the process
By adding a google analytics tracking code to your site so you can find out how many visitors your site is receiving, what pages they view, where they are from .....and much more
Know who is visiting your website and what they do when they land on it
 
Unless you are making online sales or taking bookings, it is unlikely that you have any idea how many people are visiting your website, what they are looking at and what they do when they get there.
 In our experience very few businesses know where a new enquiry has come from and even if they ask someone who makes an enquiry, 'how did you find us'  will invariably be told 'I found you on google'. It is difficult to grill a new prospect about what they searched for, what was it that attracted them to you, how many times did they visit your site before calling you, which pages did they spend most time on etc?
Real intelligence combined with analytics conversion measurements will help to inform you about which tools work best for you.

Once you have traffic flowing to your website you will need to optimise the pages and content to maximise the conversion rate, be it leads, enquiries or sales.

If you would like to discuss any of the issues raised in this article, contact us, or If you would like to know how we do it, take a look at our SEO page.

Visit our SEO page