Fully responsive HTML email templates for the European Handball Federation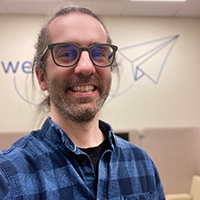 By Jonathan, May 7, 2019
First posted by Jonathan on January 20, 2016

As the dominance of mobile and tablet devices for the consumption of digital content continues to grow we have completed a new set of fully responsive, mobile friendly HTML email marketing templates for the European Handball Federation. Hundreds of thousands of emails using our new template designs will be sent this year.
Continuing our long-standing relationship with the organisation, these templates are for two of Europe's biggest sporting events: The VELUX EHF Champion's League and the Men's EHF Euro 2016 championship.
The templates reflect each event's strong branding and are fully responsive, adapting to every viewer's device, whether desktop, mobile or tablet. Each design has a number of variations to suit the different communications required for each event, from fan marketing to media press releases.
To ensure the EHF's email's reach the maximum number of inboxes and are compatible with the widest number of email clients and devices, the templates are hand-coded and adhere to the latest standards. All templates are also Litmus® tested against 40+ leading email clients and devices, including all versions of Outlook, Gmail, Android and iOS.